Heraklion is the capital of Crete and is centrally located on the north coast of the island. It is one of the largest cities in Greece and the airport has the largest charter capacity in the country. Heraklion is for most people the place where they put their first foot on Cretan soil, after they have landed on Crete by plane.
Heraklion is a lively city. Due to its central location, good connections with the mainland and Europe and the presence of many hotels, Heraklion is usually the starting point of a Crete trip. The city offers a lot of variety; busy shopping streets, many terraces on squares, the colorful daily market and of course eateries with Cretan specialties.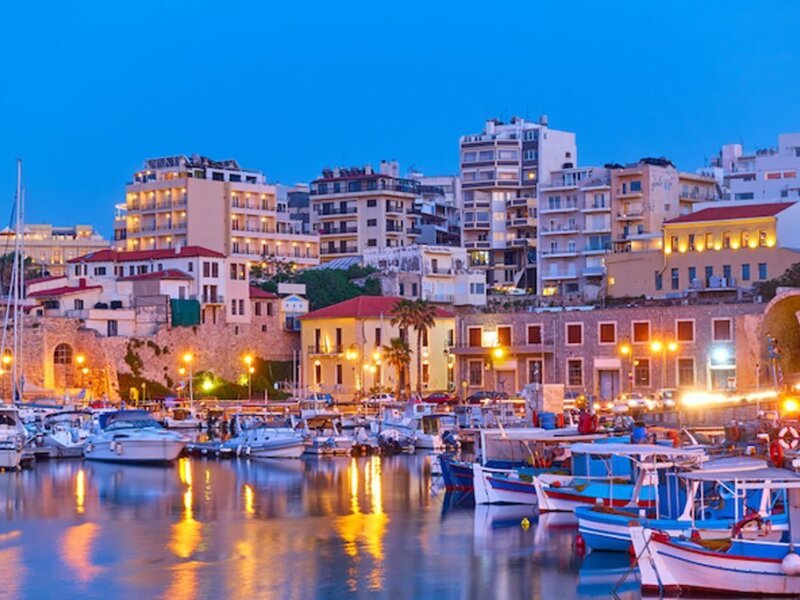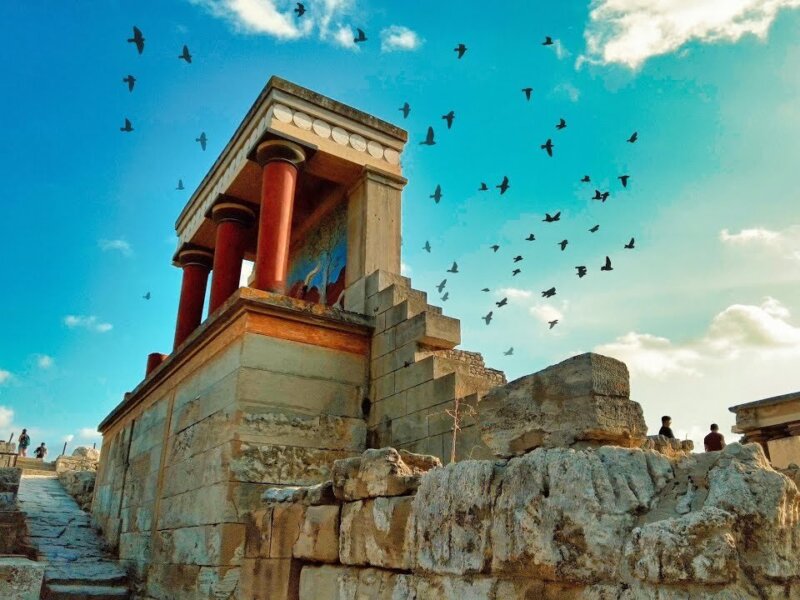 Knossos Palace is one of the most popular tourist destinations in Crete. It is located about 5 km south of Heraklion, and can easily be reached by car or bus. The palace was first built during the Neolithic period, but it saw its greatest expansion during the Minoan period. Knossos was the largest and most important palace of the Minoan civilization.
Today, visitors can explore the ruins of this fascinating ancient palace, as well as learn about its history and significance.  What makes Knossos so impressive is that it was not simply a residence for a royal family – it was also a center of government, commerce, and culture.
Ammoudara is a long beach which starts from River Giofyros, 1km west of the center of Heraklion and reaches the mouth of the river Almyros, 7km on the west. Ammoudara is today a suburb of Heraklion, attracting thousands of visitors every year, mainly because of its long sandy beach.
The beach has fine brownish sand and there is a rocky strip about 50m from the beach running parallel to the beach, delineating the ancient coastline.
Along the coast there are organized beaches with sunbeds, umbrellas, beach bars, showers, changing rooms, water sports and whatever you can imagine.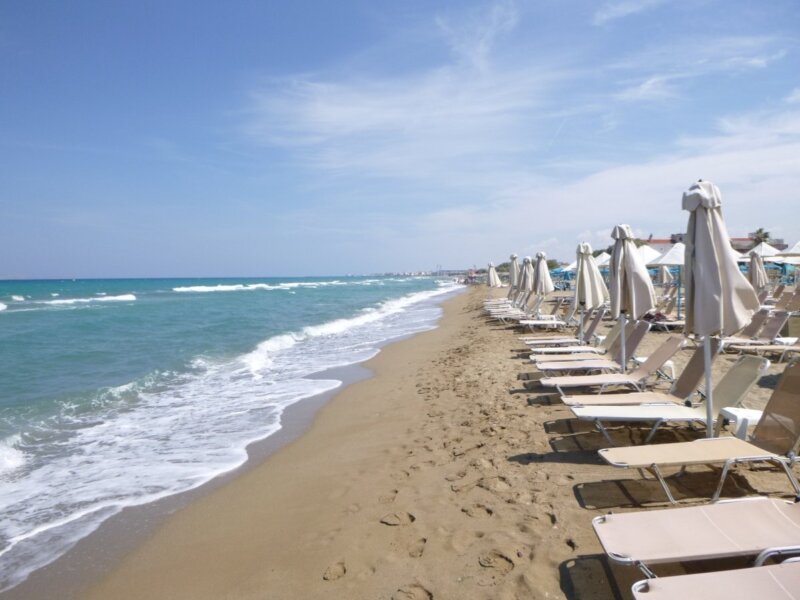 Having experienced a heavy dose of Cretan history, it is time to spend your evening and night relaxing and exploring the bustling city center of Heraklion. Heraklion is the largest city in Crete and the 4th largest city in Greece. Due to its size and diversity, it covers all tastes and needs of both visitors and locals alike, with its monuments being the remnants of the first civilization of Europe.